You may be wondering, What book should I get my friend for Christmas?
Below will be a list of Genres and the most anticipated read for that said genre. I can't promise I've read but they are all on my list to read.
Why else would you be here, luv?
anyways, for this post I wanted to do something Christmas-y and book related but not a TBR because I'm starting that back up in January which I'm excited about because I have been failing to post those the past few months. But I promise that starting January this will be a BUSY blog. And not just because I will be having surprise Interviews, again.
to the X-mas gifts!
1- the romance buff 
 Feyre survived Amarantha's clutches to return to the Spring Court—but at a steep cost. Though she now has the powers of the High Fae, her heart remains human, and it can't forget the terrible deeds she performed to save Tamlin's people.

Nor has Feyre forgotten her bargain with Rhysand, High Lord of the feared Night Court. As Feyre navigates its dark web of politics, passion

…more
2- the adventurer

Natalie Cleary must risk her future and leap blindly into a vast unknown for the chance to build a new world with the boy she loves.
Natalie's last summer in her small Kentucky hometown is off to a magical start… until she starts seeing the "wrong things." They're just momentary glimpses at first—her front door is red instead of its usual green, there's a pre-school wher …more
3- The Fantasy lover
You knew it was coming, I couldn't leave this gorgeous series out of the list!
A library apprentice, a sorcerer prince, and an unbreakable magic bond…
The Solaris Empire is one conquest away from uniting the continent, and the rare elemental magic sleeping in seventeen-year-old library apprentice Vhalla Yarl could shift the tides of war.
Vhalla has always been taught to fear the Tower of Sorcerers, a mysterious magic society, and has been happy in he …more
4- The Paranormal addict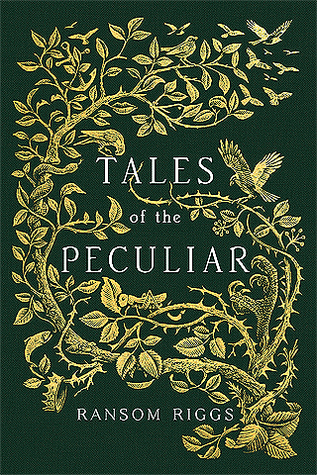 Before Miss Peregrine gave them a home, the story of peculiars was written in the Tales.
Wealthy cannibals who dine on the discarded limbs of peculiars. A fork-tongued princess. The origins of the first ymbryne. These are but a few of the truly brilliant stories in Tales of the Peculiar—known to hide information about the peculiar world—first introduced by Ransom Riggs in …more
5-The sci-fi junkie 
Nemesis is a Diabolic. Created to protect a galactic Senator's daughter, Sidonia. The girl who has grown up by her side and who is as much as sister as a master. There's no one Nemesis wouldn't kill to keep her safe. But when the power-mad Emperor summons Sidonia to the galactic court as a hostage, there is only one way for Nemesis to protect Sidonia.
She must become her.
No …more
6- that Contemporary fanatic
Lara Jean's letter-writing days aren't over in this surprise follow-up to the New York Times bestselling To All the Boys I've Loved Before and P.S. I Still Love You.
Lara Jean is having the best senior year a girl could ever hope for. She is head over heels in love with her boyfriend, Peter; her dad's finally getting remarried to their next door neighbor, Ms. Rothschild; an …more
7-The LGBTQ fan 

"The first thing you're going to want to know about me is: Am I a boy, or am I a girl?"
Riley Cavanaugh is many things: Punk rock. Snarky. Rebellious. And gender fluid. Some days Riley identifies as a boy, and others as a girl. The thing is…Riley isn't exactly out yet. And between starting a new school and having a congressman father running for reelection in uber-conservativ …more
8- The Mystery Solver 
"The mother I knew would never do those things.
But maybe I never knew her after all."
Clothes, jokes, coded messages…Cecilia Brooks and her mom shared everything. At least, CeCe thought they did. Six months ago, her mom killed herself after accusations of having sex with a student, and CeCe's been the subject of whispers and taunts ever since. Now, at the start of her high …more
9- The Historical Fiction Nut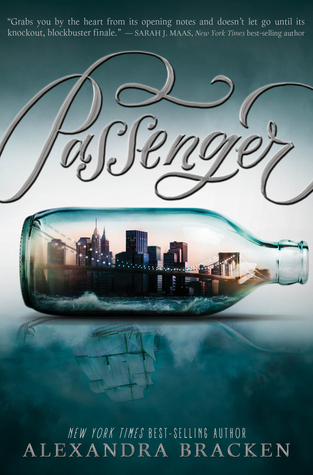 Passage, n.
i. A brief section of music composed of a series of notes and flourishes.
ii. A journey by water; a voyage.
iii. The transition from one place to another, across space and time.
In one devastating night, violin prodigy Etta Spencer loses everything she knows and loves. Thrust into an unfamiliar world by a stranger with a dangerous agenda, Etta is certain of only on …more
10- The steampunk lover 
Her vengeance. His vision.
Ari lost everything she once loved when the Five Guilds' resistance fell to the Dragon King. Now, she uses her unparalleled gift for clockwork machinery in tandem with notoriously unscrupulous morals to contribute to a thriving underground organ market. There isn't a place on Loom that is secure from the engineer turned thief, and her magical tale…more
11- RETELLINGS!!! ! ! ! ! ! ! ! ! 
I am a HUGE retelling fan so I am obviously putting a couple down here, one of them hasn't come out yet but would definitely make a great Pre-order gift!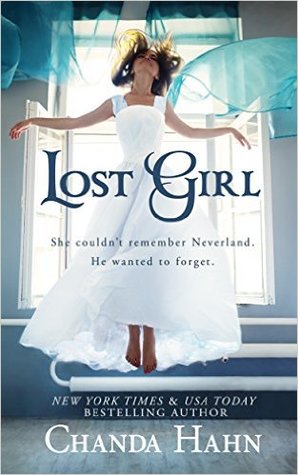 Wendy doesn't remember anything about Neverland—or the experiments done on her there as a child. Seven years later, all she wants is a normal life, but shape-shifting shadows plague her dreams and turn her life into a waking nightmare. When the shadows attack at a football game and a boy disappears right in front of her, she realizes these wraith-like shadows are real.…more
First kisses sometimes wake slumbering princesses, undo spells, and spark happily ever afters.
Mine broke Bale.
Seventeen-year-old Snow has spent her life locked in Whittaker Psychiatric—but she isn't crazy. And that's not the worst of it. Her very first kiss proves anything but innocent…when Bale, her only love, turns violent.
Despite Snow knowing that Bale would never truly …more
She is the most powerful Jinni of all. He is a boy from the streets. Their love will shake the world…
When Aladdin discovers Zahra's jinni lamp, Zahra is thrust back into a world she hasn't seen in hundreds of years—a world where magic is forbidden and Zahra's very existence is illegal. She must disguise herself to stay alive, using ancient shape-shifting magic, until …more
That's all I have! I hope that this helps you choose a book for a friend or yourself! I will be completely honest, a few books on this list I haven't read but I want them so badly. The covers and synopsis' are so gorgeous! I JUST NEED THEM ALL *cries*
Comment other books you'd get a friend or yourself in any of these genre's!
HAPPY READING, LUVs