Rating
Author: Rachel E. Carter
Genre: YA, Fantasy, Romance, Magic
Synopsis:
She survived a trial year at the Academy of Magic, but that was the easy part…
Now sixteen-year-old Ryiah is an apprentice of Combat, her school's most notorious faction. When she finishes, she will be a war mage, but in order to do so, she has to survive four years traveling across Jerar, training with a master she hates, her old nemesis, Priscilla, and Prince Darren, her …more
Review:
Most likely if your reading this you probably read book 1 of black mage if not, I suggest avoiding this review until you finish book 2 because there are TONSSSS of spoilers coming.
First off, I loved how Rachel wrote this book. I wish it was A LOT LONGER so that I could see more of Darren and Ry together. I felt really bad for Ian because he loved Ry but she didn't reciprocate those feelings. But I'm happy that they aren't together because I like Darren a lot better.
I do not have an obsession for princes. Especially non-heir princes . . .
*to self*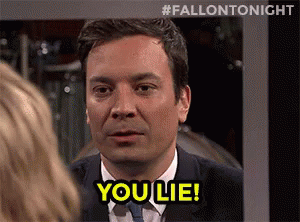 *thinks of Baldair and Darren* (Baldair from Air Awakens and Darren from The Black Mage)
I'll be honest, I wanted Darren to die for parts of this novel. I loved how Darren and Ry had a very real relationship. He was a prince and she was a commoner that became a bad-ass black mage. SO . . . there's that. There was always a connection between them even in the beginning when they HATED each other. You were just standing (figuratively) next to them knowing they were both lying. THEY BOTH WANTED EACH OTHER THEN AS MUCH AS THEY DO NOW.
Before I ramble I'm just going to talk about the characters!
Ry went through big character development since book 1 to the end of book 2. She was stronger (physically and mentally) She was able to do a lot more with her magic than book one. And she stood up for herself. That's the best. Because she needed to stand up to Darren and his brother *glares evilly* I hated him. But if she didn't change in what 5 years? there would be a problem. In book one she was fifteen. and going into book three she is twenty I believe it may be four years she may be nineteen. I am not positive.
Darren made this book difficult, because as you wanted to read about him another part of you wanted to hate him so much because he treated her so badly but in the end you find out that it was because he needed to do the right thing and when he was around her he obviously couldn't control himself. So he made her hate him and then BOOM the entire time Priscilla and Ry thought that he was with the princess of whatever but really the entire time he was making arrangements to marry Ryiah ❤
I forgave him. I had too, he grew on me. I couldn't NOT forgive him in the end. But I did want Ryiah to burn him alive for a quarter of the book.
He could have went from a different approach and told her? Then I guess you wouldn't have a compelling story and a very hard relationship between them lol.
okay now to my favorite couple. No, second favorite couple Darren and Ry are my firsts. ELLA AND ALEX!!! Oh my god did I love Alex and Ella! they had their issues, they weren't as bad as Ry and Darren but it was still pretty rough. They were adorable together, and I'm happy they worked it out because seriously freaking cute couple.
Poor Ian. He loved Ry. I hope he finds another girl that he loves more than he loved Ry, he deserves someone special. I'm trying to think of characters he would be good with. I forget her name, but she died. I think they could've been a cute couple. Now I feel bad for Ian, he was betrayed by Ry. She was dating him out of spite. Or so it seemed, kinda.
The world building was great, I loved the castle when Darren brought Ry to the dog place and showed her Wolf. That was super sweet and I loved that entire scene from when she first met him dressed as the old women to when they were running from the guards when they walked into the one room XD and then well . . . after that I got kinda sad.

All in all, this novel was amazing and was wonderfully written by Rachel E. Carter I cannot wait to read book 3 and I'm actually currently reading the Non-heir novella about Darren himself. He's had a rough childhood so far. And their father. SO CRUEL!
Anyways, it was amazing and I loved every character Except Priscilla and Blayne. Yuck.
I hope that if you've read the book you enjoyed them and if you haven't read the book that you will read them and hopefully didn't read ANY of the spoilers that are above XD
ABOUT THE AUTHOR
Rachel E. Carter is a young adult and new adult author who hoards coffee and books. She has a weakness for villains and Mr. Darcy love interests. Her first series is the bestselling YA fantasy, The Black Mage, and she has plenty more books to come.
CONNECT
HAPPY READING, LUVs