Hello Luvs
The first Wrap-Up of 2017!!!!!
So I have read 5 novels in January and I am super proud of myself because for most of 2016 I read about 1-2 books per month about halfway in and I didn't have an amazing start like this year XD.
But anyways here are the books I bought/received in January and the books I read!
Books I purchased/received in January 2017:
♥ Alchemists of Loom by Elise Kova
purchased- Amazon
Synopsis-
Her vengeance. His vision.
Ari lost everything she once loved when the Five Guilds' resistance fell to the Dragon King. Now, she uses her unparalleled gift for clockwork machinery in tandem with notoriously unscrupulous morals to contribute to a thriving underground organ market. There isn't a place on Loom that is secure from the engineer turned thief, and her magical tale…more
Format- physical
♥ All the Bright Places by Jennifer Niven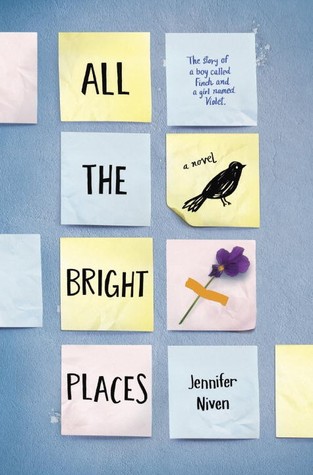 Purchased- Amazon
Synopsis-
Theodore Finch is fascinated by death, and he constantly thinks of ways he might kill himself. But each time, something good, no matter how small, stops him.
…more
Format- Physical
♥ The Fill In Boyfriend by Kasie West
Purchased- Amazon
Synopsis-
When Gia Montgomery's boyfriend, Bradley, dumps her in the parking lot of her high school prom, she has to think fast. After all, she'd been telling her friends about him for months now. This was supposed to be the night she proved he existed. So when she sees a cute guy waiting to pick up his sister, she enlists his help. The task is simple: be her fill-in boyfriend—two h …more
Format- Physical
♥ Forever by Chanda Hahn 
Purchased- Amazon
Synopsis-
With the Godmother Guild destroyed by Teague's army, Mina finds herself without the guidance of her Fae Godmother. Alone and confused, she must lean on her friends for support. The dark prince threatens their very existence with a show of power on the human plane that has everyone running for their lives.
To save them, Mina must make a deal with the prince to become his pr …more
Format- Physical
♥ My Life Next Door by Huntley Fitzpatrick 
Purchased- Amazon
Synopsis-
"One thing my mother never knew, and would disapprove of most of all, was that I watched the Garretts. All the time."
The Garretts are everything the Reeds are not. Loud, messy, affectionate. And every day from her rooftop perch, Samantha Reed wishes she was one of them . . . until one summer evening, Jase Garrett climbs up next to her and changes everything.
As the two fall …more
Format- Physical
♥ Stalking Jack the Ripper by Kerri Maniscalco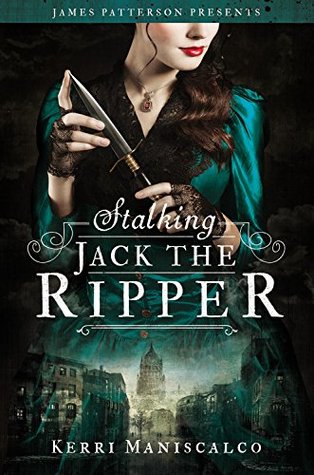 Purchased- Amazon
Synopsis-
Seventeen-year-old Audrey Rose Wadsworth was born a lord's daughter, with a life of wealth and privilege stretched out before her. But between the social teas and silk dress fittings, she leads a forbidden secret life.
Against her stern father's wishes and society's expectations, Audrey often slips away to her uncle's laboratory to study the gruesome practice of forensic me …more
Format-Physical
♥ the Thousandth Floor by Katharine McGee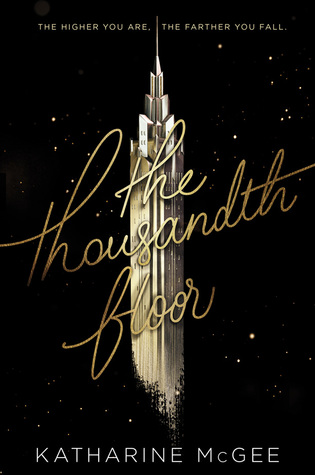 Purchased- Amazon
Synopsis-
NEW YORK CITY AS YOU'VE NEVER SEEN IT BEFORE.
A thousand-story tower stretching into the sky. A glittering vision of the future where anything is possible—if you want it enough.
WELCOME TO MANHATTAN, 2118.
A hundred years in the future, New York is a city of innovation and dreams. Everyone there wants something…and everyone has something to lose.
LEDA COLE's flawless exterior …more
Format- physical
♥Violet Grenade by Victoria Scott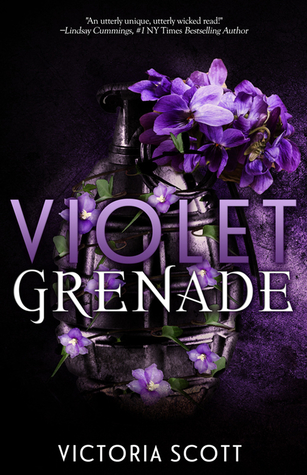 Received- Netgalley
Synopsis-
DOMINO: A runaway with blood on her hands.
CAIN: A silent boy about to explode.
MADAM KARINA: A woman who demands obedience.
WILSON: The one who will destroy them all.
When Madam Karina discovers Domino in an alleyway, she offers her a position inside her home for entertainers in secluded West Texas. Left with few alternatives and an agenda of her own, Domino accepts. It isn't …more
Format- E-copy
♥Beautiful Broken Girls by Kim Savage
Received- Netgalley
Synopsis-
Mira and Francesca Cillo—beautiful, overprotected, odd—seemed untouchable. But Ben touched seven parts of Mira: her palm, hair, chest, cheek, lips, throat, and heart. After the sisters drown themselves in the quarry lake, a post-mortem letter from Mira sends Ben on a quest to find notes in the seven places where they touched. Note by note, Ben discovers the mystical secret …more
Format- E-copy
♥One Wish Away by Ingrid
Received- Netgalley
Synopsis-
Faris is a Djinn with a secret and Marielle the first master to give him hope. Will she be the one to break his curse? There is no telling. All he really knows is she's ONE WISH AWAY from breaking his heart.
When Marielle was little, she used to believe Grandpa about his wish-granting Djinn. But now that she's older, her beliefs have changed, and things like lousy ex-boyfri …more
Format- E-copy
BOOKS READ THIS MONTH: 
♠ The Black Mage: Apprentice by Rachel E. Carter
♠ The Black Mage: Non-Heir by Rachel E. Carter
♠ The Wrath and The Dawn by Renee Ahdieh
♠ The Ugly Teapot by Fred Holmes
♠ Everneath by Brodi Ashton
Those are all the books I have purchased and/or received In January.
What did you read/get last month? 🙂
HAPPY READING, LUVs