Hello Luvs!
Today I have an Interview with K.M.Robinson
She is publishing her novel 'Golden' in March and another in June of 2017, so exciting!
I have already read Golden and LOVED it but you can read it in March and you can interact with the author herself on any of her social platforms!
Before I get into the interview let's get to know K.M.Robinson!!!!!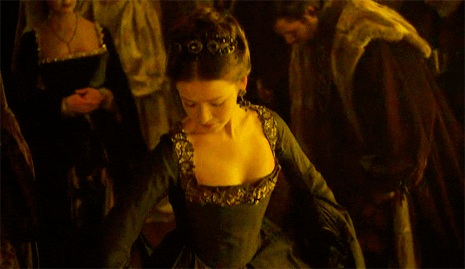 About K.M.Robinson 
K.M. Robinson is a storyteller who creates new worlds both in her writing and in her fine arts conceptual photography. She is a marketing, branding and social media strategy educator who is recognized at first sight by her very long hair. She is a creative
 who focuses on photography, videography, couture dress making, and writing to express the stories she needs to tell. She almost always has a camera within reach.
Links:
Website ♥ Facebook ♥ Instagram ♥ Twitter ♥ goodreads ♥ snowywingspublishing
Lets get to the interview!
1- What was the hardest thing about writing your debut novel GOLDEN?
On this particular book, starting was the hardest part. I knew for a really long time that I wanted to write a story about Goldilocks, but it took me time to find the right twist. Once I found it, I jumped right in, and the hard part became actually putting my characters through some of the things I put them through.
2- If you could tell your younger writer self anything what would it be?
Get involved with people earlier. I spent a lot of time just writing for myself and never let anyone in on it. When I finally let a few of my friends in it opened up an entirely new (super fun) world that I was able to share. Actually talking about my books with people? Priceless.
3- Do you plan on ever having novella's with a certain . . . side characters? *Cough* Silas *Cough*
I have a prequel novella coming out a few months after Golden that focuses on what happened to Auluria before the events of Golden. I also have a number of bonus scenes that I will eventually put out into the world about what Dov was up to before Golden, and Silas (Dov's best friend and right hand man to the Baers) is definitely involved in some of those. I'd like to do a full novella about Dov (and yes, Silas) before the events of Golden at some point, but we'll see how it goes.
4- Do you hide any secrets within your novels that not everyone would catch?
Yes. Will I tell you what those are? No. But nice try hahaha
5- What's your favorite line that you've ever written?
There's a line in my book, Jaded, that comes out in June, that I really love. Unfortunately, I can't say it yet because it gives away a really important scene (possibly one of my favorite scenes I've written.)
In Golden there is a fairly swoony line that I love, but again, too many spoilers. I get a lot of messages from my readers about it though, so you'll know it when you read it.
Actually, the opening paragraph to my current project is definitely a contender for favorite line too. I know…all of these are so vague. Sorry!
6- While writing, how much do you research?
So far I haven't really had to do any research on my books because I'm creating my own world and rules in most of them. I know some of my author friends who write historical fiction are really intense about their research and I respect that so much! I think I avoid things I have to research. For me, I like creating things without rules or restrictions.
7- When did you realize you wanted to be a writer?
I've always been obsessed with reading. When I went to college, I had no time to read, and for several years after, I just get to do any reading. When I jumped back in, I read nonstop. I jumped in and found a particular kind of book that I fell in love with and couldn't get enough of-and then I ran out of those books to read. I was looking for something very specific and just couldn't find it…so I wrote it. And then I kept writing. I never stopped.
8- What made you want to write a 'Goldilocks and the three bears' retelling?
I've always been obsessed with Goldilocks because I had long, golden hair. When I realized no one ever focused on her as a main fairytale, it upset me, even as a young girl. I knew I needed to do something and for years her "real story" bounced around in my head until I finally figured it out. The rest was history!
9- What are fans going to learn in Golden?
In this retelling, we find that Goldilocks is nowhere near as naive as our childhood fairytales would lead us to believe. She believes her mission is good and pure. She believes she is preventing future harm from coming. Then she learns what she thought was right, might not be so right, and she finds herself in a really dangerous place of deciding her next move, especially because it could (and probably will) get people killed. We also learn that the Baers have secrets of their own…deep, dark secrets. Just about everything we thought we knew about Goldilocks and the three bears gets flipped on it's head, and while the things from the childhood story actually happen within the story, they don't happen like we were told they did.
10- Anything you'd like to say to your current / future fans?
I hope you enjoy my books, but more than that, I hope you'll reach out and chat with me. I love getting to know fellow book lovers, so it's always really fun for me to get to talk to people (not even necessarily about books) If you ever want to hang out, feel free to connect with me on social media!
---
I hope you all enjoyed this interview with Katie and go check out her links above to get to know more about her and connect with her!
HAPPY READING, LUVs!