Hello Luvs!
Welcome to my February Wrap-up! I have gotten quite a bit of books! But I probably won't be BUYING more books for a little while now 😦
But that's a maybe *Evil laughter*
TO the WRAP-UP!
BOOKS I PURCHASED/RECEIVED IN FEBRUARY:
♥ A Court Of Mist And Fury by Sarah J. Maas 
Purchased- B&N
Synopsis-
Feyre survived Amarantha's clutches to return to the Spring Court—but at a steep cost. Though she now has the powers of the High Fae, her heart remains human, and it can't forget the terrible deeds she performed to save Tamlin's people.
Nor has Feyre forgotten her bargain with Rhysand, High Lord of the feared Night Court. As Feyre navigates its dark web of politics, passion …more
♥ Empress Of A Thousand Skies by Rhoda Belleza 
Purchased- B&N
Synopsis-
CROWN PRINCESS RHIANNON TA'AN WANTS VENGEANCE.
The only surviving heir to an ancient Kalusian dynasty, RHEE has spent her life training to destroy the people who killed her family. Now, on the eve of her coronation, the time has finally come for Rhee to claim her throne – and her revenge.
ALYOSHA is a Wraetan who has risen above his war refugee origins to find fame as the da …more
♥ Illuminae by Amie Kaufman & Jay Kristoff 
Received- @metamorphicbooks
Synopsis-
This morning, Kady thought breaking up with Ezra was the hardest thing she'd have to do. This afternoon, her planet was invaded.
The year is 2575, and two rival megacorporations are at war over a planet that's little more than an ice-covered speck at the edge of the universe. Too bad nobody thought to warn the people living on it. With enemy fire raining down on them, Kady…more
♥ King's Cage by Victoria Aveyard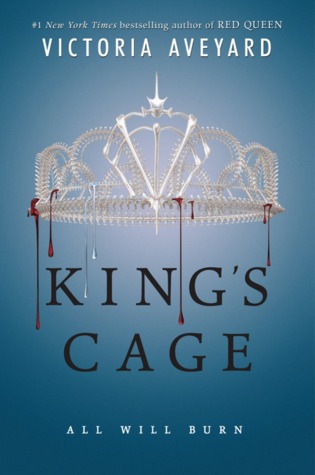 Purchased- B&N
Synopsis-
In this breathless third installment to Victoria Aveyard's bestselling Red Queen series, allegiances are tested on every side. And when the Lightning Girl's spark is gone, who will light the way for the rebellion?
Mare Barrow is a prisoner, powerless without her lightning, tormented by her lethal mistakes. She lives at the mercy of a boy she once loved, a boy made of lies a …more
♥ Truthwitch by Susan Dennard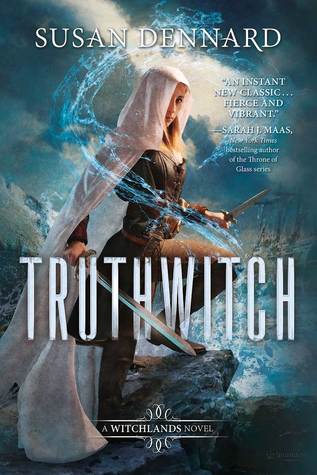 Received- @metamorphicbooks
Synopsis-
In a continent on the edge of war, two witches hold its fate in their hands.
Young witches Safiya and Iseult have a habit of finding trouble. After clashing with a powerful Guildmaster and his ruthless Bloodwitch bodyguard, the friends are forced to flee their home.
Safi must avoid capture at all costs as she's a rare Truthwitch, able to discern truth from lies. Many would k …more
Books read this month: 
♦ Golden by K.M.Robinson
♦ All That Glitters by Sherry D. Ficklin
♦ Violet Grenade by Victoria Scott
♦ P.S. I Still Love you by Jenny Han
That is all I have for the month of February which isn't AT ALL bad so I'm proud of my reading progress! ❤
What did you read in February?
HAPPY READING, LUVs