Rating Score: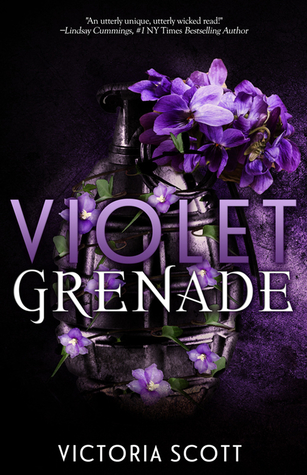 Author: Victoria Scott
Genre: Ya, Contemporary, Thriller
Publisher: Entangled Teen
Synopsis:
DOMINO: A runaway with blood on her hands.
CAIN: A silent boy about to explode.
MADAM KARINA: A woman who demands obedience.
WILSON: The one who will destroy them all.
When Madam Karina discovers Domino in an alleyway, she offers her a position inside her home for entertainers in secluded West Texas. Left with few alternatives and an agenda of her own, Domino accepts. It isn't …more
Review
A wonderful psychological-thriller-contemporary-Ya- novel with amazing characters. and Wilson.
I received a netgalley E-arc in exchange for an honest review ❤
Domino, the main character, is homeless. And her only friend goes to jail, and she has NO money to bail him out of jail but she ran into a woman named Madam Karina who offered her a job in her home.
It was really odd, actually. I don't even know what I was expecting when I started this . . . but even though I'm not sure if Wilson was supposed to be a 'liked' character . . . he was my favorite version of you know.
I love Bate's Motel . . . which has Norman Bates who suffers from dissociation identity disorder. And this was PRETTY close to that situation . . . obviously not as insane as Norman Bates' issue XD but all the same awesome.
I liked how Wilson was created . . . no . . . that sounds wrong . . . I understand how Wilson was created . . . you know what? I liked it. Wilson was created from a horrible situation that 'Domino' couldn't handle at her age. So Wilson came along and hid it from her.
Then there was . . . Cain. I liked him from when he was first introduced. He has his own issues. And I honestly loved when he punched people.
But MY FAVORITE PART?!?!?!
Was when Wilson came. I mean, that entire section of time . . . I was smiling so hard. I want an entire book with Wilson going crazy!
I can't forget the lovely Poppet. She was a sweet character.
Madam Karina was NOT on my favorite list of characters. In fact . . . I didn't trust her from the moment Domino met her.
All in all, it was a wonderful read I loved it immensely and . . . to be honest I wasn't quite sure if I would like it before I started reading. And then I got addicted. I will say the best part was when Wilson took over and there was a quote that I LOVVVVVED
"I don't do fear. I'm the one who inflicts pain. I'm the monster beneath your bed, in your closet, in your head. There're some lyrics for you. Name that song."
I hoped you enjoyed the review, Luv!
About Victoria Scott
Victoria Scott is the acclaimed author of TITANS, FIRE & FLOOD, SALT & STONE, the DANTE WALKER trilogy, HEAR THE WOLVES (March 2017), and VIOLET GRENADE (May 2017). She is published by Scholastic and Entangled Teen, and is represented by Sara Crowe. Her latest novel, TITANS, received two starred reviews, and FIRE & FLOOD is a 2017 Spirit of Texas Reading Program selection. Victoria's novels are sold in fourteen different countries, and she loves receiving reader emails from at home, and across the world.
HAPPY READING, LUVs