Hello Luvs!
Welcome to the 6th interview this month, so far it has been really fun interviewing ALL these amazing authors. I cannot believe how awesome the answers are so far! so fun and creative and all are very different and that is so cool to look at and see the difference between all the authors!
Anyways, let's get to know today's author!
About AUDREY GREY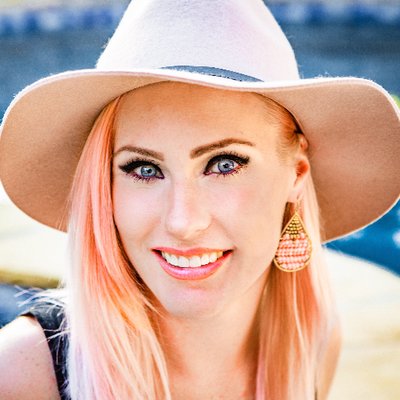 I live in the charming state of Oklahoma, with my husband, two little people, and four mischievous dogs. You can usually find me hiding out in my office from said little people and dogs, surrounded by books and sipping kombucha while dreaming up wondrous worlds for my characters to live in.
In between the chaos—What's for dinner? Stop pinching your sister! Homework! Dishes!— and my writing, I make time for various projects. An admitted paintaholic, I've painted, sprayed or transformed nearly every piece of my house at least once. I even painted my husband's beloved fabric chair. Oops!
INTERVIEW
---
1- how long have you been writing?
Like most authors, I've adored writing and books since I was a child. In fact, I still have some of my old "novels" and they're hilarious. In college, I wrote three unfinished novels that will never see the light of day. The only difference these days is I have more follow-through, plus deadlines. Those certainly help!
2- Is there a certain genre you'd like to get into?
I would love to break into the YA Fantasy genre. My debut novel was YA Sci-fi/Dystopian, and I love those genres as well, but Fantasy has always had my heart (I'm completely obsessed with Game of Thrones) and my latest project is YA Fantasy. True fantasy gives me the creative freedom to construct entire worlds and cultures from my mind, without having to research every painstaking detail. Plus, I tend to write longer stories, so if I choose to write a tome, Fantasy readers will read it.
3- Who designed your (latest) book cover?
All the covers for the Shadow Fall trilogy have been/will be designed by the lovely and talented Kimberly Marsot at KimG Designs.
4- Where do your ideas come from?
My ideas come from everywhere and everything. I have a notebook full of stories that have been inspired by dreams, every day life, or even movies. Sometimes, I have no clue where something originated from. My ideas tend to change as I go along, so what was once a modern day retelling of Cinderella might become an epic Fantasy. That's half the fun of it!
5- If you weren't a writer, what would you be doing?
If I weren't working as a full time writer, I would probably still be a neuro intensive care nurse. I also have a degree in marketing that I never use.
6- Do you ever experience writers block? If so how do you get over it?
Truth be told, i never experienced writer's block until I became published and suddenly had deadlines and fans. When you're writing strictly for fun, the words come so much easier.
7- How did you come up with your title?
My title, SHADOW FALL, was originally SHADOWFALL, one word. I liked the word SHADOWFALL and one day decided to write a book based on that one word. It sounds ludicrous, but that's what happened.
8- what is your perfect writing spot?
Outside, in a comfortable chair with shade. Otherwise, inside my office at my desk.
9- What do you do in your free time?
I have two kids and four dogs, so I don't have much free time, but when I do get a little time to myself, I unwind by reading or binging on Netflix. I'm also a painting fanatic, and have repainted at least eight rooms in my house.
fun
11- Do you write friends, family, or even strangers you met into your novels?
Occasionally I will use loose interpretations of friends and family as characters, but more often they're completely original characters that were spawned in Pinterest and my mind.
12- If you were a superhero what would your name be?
My superhero name would be: Coffee Inhaler.
---
AMAZING ANSWERS!!!
I've recently started using pinterest for A LOT of my inspiration for writing / drawing. I was surprised with how much it actually helped XD
Thank you so much Audrey for letting me interview you today! I've had so much fun and loved your answers!
I hope you all enjoyed this interview!
TOMORROW'S AUTHOR: GABRIELLA LEPORE
HAPPY READING, LUVs