Hello Luvs!
Today I am interviewing K. M. ROBINSON author of her Debut novel Golden
A little fact you may not know, my artwork is featured in her novel! I did the Chapter Headers and Dividers. It was really fun!
Go to her socials and find all the art I did! 😛
ABOUT THE AUTHOR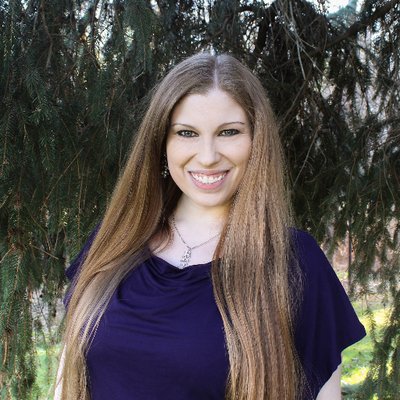 K.M. Robinson is a storyteller who creates new worlds both in her writing and in her fine arts conceptual photography. She is a marketing, branding and social media strategy educator who is recognized at first sight by her very long hair. She is a creative who focuses on photography, videography, couture dress making, and writing to express the stories she needs to tell. She almost always has a camera within reach.
Buy Golden! (via Amazon)
INTERVIEW
---
1- how long have you been writing?
I started writing three or so years ago and didn't do anything with the manuscripts for a long time. I was finally convinced to actually move forward with publishing them and my first book came out in March, my second series debuts in June.
2- Is there a certain genre you'd like to get into?
I had one of my acquisitions/editor people tell me they wanted to see me write a high fantasy book, so that might be something I need to learn more about. I also recently had one of my beta readers tell me they thought I'd be good at contemporary, which is something I'm actually dabbling in, so we'll see how that goes. My heart is really in dystopians/retellings/sci fi/fantasy, but I definitely want to see how the rest might come into play in my line up.
3- Who designed your (latest) book cover?
There are perks to being a professional photographer and designer; I pretty much get to do what I want as far as visuals go! So far I've been able to design all of my own covers!
4- Where do your ideas come from?
A lot of my idea come from fine art photographs I created, but I also get ideas from movies, music, old stories (I'm a big fan of retellings) and occasionally I draw inspiration from things in my life. For instance, I have a book coming out in June and I specifically wrote something in it based off of something my younger sister creates. I also really love creating worlds from things I experience around me as far as architecture and landscape goes. I actually create new worlds in my fine arts photography (meaning I stitch together a dozen different landscape/buildings to create something new that doesn't exist in our world) and that translates over into my writing.
5- If you weren't a writer, what would you be doing?
I actually currently do a lot of thing. I'm a fine arts photographer and educator, I educate authors and online entrepreneurs on social media strategy, marketing and branding, I'm a web designer and social media designer, and I do a lot of teaching. If I could have a dream job in the world, it would definitely be to be a princess at Disney World.
6- Do you ever experience writers block? If so how do you get over it?
I tend to write more than one book simultaneously, so when I hit a wall with one book, I jump over to the other one until I figure out what I need to do in the first story to move it forward. Absolute worst case, if I hit a wall with all of my writing, I go do something else creative. Usually it's a fine arts photography creation, but sometimes it's drawing, singing, something musical…anything that is a different genre of creative usually helps.
7- How did you come up with your title?
Golden is a Goldilocks retelling, it just felt really right. I actually think I had the title long before I figured out Goldilocks wasn't naive, but rather a highly trained girl sent on a mission to destroy and the bears were actually people with the last name of Baer.
Jaded's name didn't come until later in the manuscript. My main character's name is Jade so it's kind of a play on words because it goes off of her name, but also because the situations in the book cause just about everyone to become very jaded with their society, their leader, and the people who are going after them. It's actually more of a comment on everyone aside from Jade, interestingly enough.
8- what is your perfect writing spot?
I typically sit at my dining room table and write because my laptop is hooked up to so many external hard drives that it makes it hard for me to move around. I've got a huge picture window to my left so I can see my front yard and I have a direct line of sight to the living room where my puppies tend to nap and play during the day. Usually you can find one of them sitting under the window near me and the other two take turns directly under my feet when they aren't over on the comfy rug in the living room.
9- What do you do in your free time?
These days I'm pretty in love with my work for my different brands, so even on the rare chance I find free time, I tend to come up with new ideas for my brands. When I need a break, I like to go hang out in bookstores, go to the movies (I think I've been to more movies in the last two years than I did my entire life before haha) hanging out in craft stores is fun, playing with my puppies. Vacations are awesome! The ocean is my favorite place, but I recently helped my little sister and her husband move across the country and we stopped to visit my cousin in Nashville which was really entertaining. I love getting out and exploring, even if it's just the next town over!
10-Anything you'd like to add?
Golden (Book 1 of the Golden Trilogy) is now available from Snowy Wings Publishing. Jaded (Book 1 of the Jaded Duology) is out June 27th.
FUN
11- Do you write friends, family, or even strangers you met into your novels?
I do not. I'm very careful not to write people I know into my stories. I do, however, write specific marketing things into my stories. I mentioned earlier that I wrote something my sister makes into Jaded. Within Jaded I also wrote a specific item into the story which I knew I needed in the story, but didn't have a description for until I hand-created that specific piece so I could use it in the trailer and then I described it in the book to match the actual physical item.
12- If you were a superhero what would your name be?
My students used to call me Miss Awesome back when I was teaching in our local school. My artist calls me Boss Queen Lady. So either of those work 😉
---
Thank you Katie for a lovely interview!
I think I know what that "creation" was . . . maybe *thinks*
*Hatter Maiden Bows* *tips cute hat*
I hope you all enjoyed this interview and if you don't ALREADY know which author I'm interviewing tomorrow or thereafter, from my author list/questions post, you can click here for the full list!
Tomorrow's author: Pintip Dunn
HAPPY READING, LUVs