Hello Luvs!
There have been 20 authors this month so far! How exciting? to see the other 19 author's click the link below to go to the #MFBLFest page!
Today I am interviewing the LUVELY Lyssa Chiavari
find her book(s) on goodreads!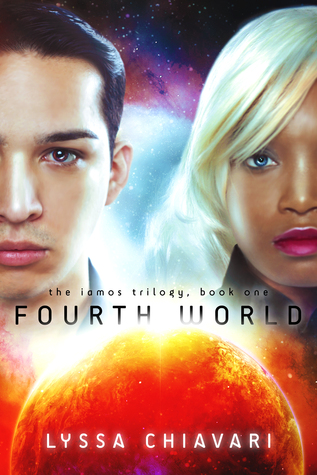 without further ado . . .
ABOUT LYSSA CHIAVARI
Lyssa Chiavari is an author of speculative fiction for young adults, including FOURTH WORLD, the first book of the Iamos Trilogy, a YA sci-fi adventure set on Mars. She has also written several pieces of short fiction, and is the editor of PERCHANCE TO DREAM, a young adult collection of Shakespeare retellings. Lyssa lives with her family and way too many animals in the woods of Northwest Oregon.
Purchase links for my books:
INTERVIEW
---
1- how long have you been writing?
I've been writing for fun all my life, but I started writing seriously back in 2014 when I had a few short stories published in anthologies and magazines. My first novel, FOURTH WORLD, was published in December 2015.
2- Is there a certain genre you'd like to get into?
So far I've primarily written science fiction, but I would love to delve more into fantasy or historical fiction (or historical fantasy!)
3- Who designed your (latest) book cover?
All the covers for the books in my YA series, The Iamos Trilogy, are designed by the amazing Najla Qamber Designs (najlaqamberdesigns.com). I especially loved the cover she created for my most recent release, DIFFERENT WORLDS! It perfectly matched the idea I had in my head and I absolutely love it. I can't wait to share the cover of the next book in the series, NEW WORLD, with you all, because it's gorgeous!
For my forthcoming NA sci-fi, CHEERLEADERS FROM PLANET X, I got to design the cover myself! My design company is called Key of Heart Designs (design.lyssachiavari.com) and I also do book interiors and graphic design.
4- Where do your ideas come from?
Most of my ideas come from my dreams, as corny as that sounds. I guess I have a really active imagination when I'm sleeping! But for the Iamos Trilogy, I came up with the idea from working as an elementary school science teacher. When the Mars Curiosity rover landed, the kids had so much excitement, and they asked so many great questions about what life would be like on Mars–I had to explore it myself and find out!
5- If you weren't a writer, what would you be doing?
I loved being a teacher and wouldn't mind doing it again! But I'm really glad to be a writer. I wouldn't change it for anything.
7- How did you come up with your title?
The Iamos Trilogy takes place on Mars partially in the near future and partially in the distant past, and Iamos is the name for Mars in ancient times. My sister actually helped me come up with the idea for calling the trilogy that instead of just "The Fourth World Trilogy," which had been my original plan.
8- what is your perfect writing spot?
I usually like to write in my house, somewhere quiet. I tend to move around every few months, periodically picking a new favorite spot.
9- What do you do in your free time?
Apart from writing and graphic design, I love to make and photograph custom dolls (I love the Monster High dolls for this, they're so fun to customize because they're jointed) and play video games.
10-Anything you'd like to add?
Thank you so much for the interview!
FUN
11- Do you write friends, family, or even strangers you met into your novels?
I have, many times! Even if their personalities change, almost all the characters in my books are named after people I know or have met in real life.
---
Thank you for the wonderful interview Lyssa! I loved your answers!
If you'd like to connect with Lyssa Chiavari go to the links above! I also hope you enjoyed this interview, if you liked a certain answer comment it below!
Tomorrow's Author:
THE AMAZING, THE TALENTED,
RACHEL E. CARTER!
*Dramatic spotlight*
HAPPY READING, LUVs