Hello Luvs!
4 more reviews after today, this month has gone by so fast!
If you would like to look at previous interviews go check out the MFBLFest page!
You can go to the features section on the top right hand corner of your screen or I can make it easier for you and leave this link >>>>>> MFBLFest Page
click image to go to goodreads
ABOUT DALLAS CORYELL 
Dallas Coryell is a musician and author residing deep in the untamed wilds of Michigan, USA, where he desperately attempts to assign meaning to his world through bouts of maniacal creative catharsis and pitifully doomed hopeless romantic fantasies.
LINKS
INTERVIEW
---
1- how long have you been writing? I penned my first "novella" in 5th grade entitled "King Arthur and the Gnome King".  I was obsessed with the story of King Arthur, and naturally, I wanted to combine it with my love of evil monsters.  Mostly I loved the feeling of taking readers to another world.  My dad said it was great 😉

2- Is there a certain genre you'd like to get into?
One of the great benefits of being an indie author is I get to write whatever I want!  I have about 6 book projects going right now that incorporate many different genres including YA, paranormal romance, time-travel romance, sci-fi horror, thriller/mystery and magic/fantasy.  I don't like being constrained to writing only a certain kind of book; I want to write about whatever is inspiring me at the moment.
3- Who designed your (latest) book cover?

The current cover for Melody's Key was created by Sabre Gray & Bane Cover Studio.  The studio owner, Lou, read the book and was so inspired that she wanted to give the story a cover that better represented its spirit.  I did the original cover almost as an afterthought just before the book's release.  Being new to the literary world, I greatly underestimated the importance of a compelling cover image.  Thankfully Lou took mercy on me and helped me retire the original 🙂

4- Where do your ideas come from? There is a strange and wonderful mix of sci-fi affinity, nerdy pop-culture, and hopeless romantic obsession that supplies most of my "middle of the night" ideas.  The first time someone said there was no way to blend these concepts I was inspired to prove them wrong.
5- If you weren't a writer, what would you be doing?
Part of the passion for Melody's Key was supplied by my love of music and songwriting, so this would probably be my first choice.  As it is, I already have a boring day job in an office, so other than writing and music I would probably choose something adventurous where I would get to travel around the world and base-jump from tall things…sponsored by Red Bull, of course. 


6- Do you ever experience writers block? If so how do you get over it?
My writing technique has thankfully allowed me to avoid writers block most of the time.  I have a very free-flowing method where I don't focus on a linear story, but rather, certain scenes, settings and concepts.  I think of little tidbits and write them all in a jumbled list of bullet points.  In the later stages I just arrange and develop the thoughts and concepts which makes for a much easier process.  I always have many different projects going so if I'm not in the mood for one, I just work on something else.  My writing is extremely tied to my emotions so many times my mood will determine what parts of the story I work on.

7- How did you come up with your title?
Melody's Key has about 3 different meanings and some of them are a secret until you read the story.  The most obvious meaning refers to the main character's love of music and how it provides one of the only avenues into her heart.

8- what is your perfect writing spot?
I would love to be super hipster here and say that I pen each page by hand on a silk pillowed mahogany bench in a 1920's themed Colombian coffee house breathing air scented with vanilla and lilac while listening to a backing track of rainstorms at high tide…but normally I just write in my bed while chewing gum.

9- What do you do in your free time?
What is this "free time" you speak of…sounds like sorcery. 🙂  When I'm not working, writing or playing music I am probably at the gym or watching Netflix.  I'm a huge fan of Walking Dead, Stranger Things, Game of Thrones and yes, One Tree Hill.  I just finished an incredible new series called Hotel Beau Sejour, which left me in absolute awe.

FUN
11- Do you write friends, family, or even strangers you met into your novels?

This may sound a bit cliche, but

there are pieces of myself and my frie

nds/family

in almost every character. 

Tegan is hypersensory and sees the world in vivid romantic detail (hence the intense descriptions), which is something I have always experienced.  She aches to share it with someone, but has been hurt, and so has resigned herself to being alone.  Mason and I share a fondness for strong, independent, slightly emotionally unavailable musicians that we can "save" by filling them with love.  Although, he is WAY cooler than I'll ever be 😉  Simon and Ryleigh are masters of double entendre, dirty jokes and pop culture references, as are my friends and I when we go to the pub 😉  Tegan's parents share some of the lessons I've learned about people and love, which help Tegan on her journey to heal and let Mason into her heart.
12- If you were a superhero what would your name be?
I've always thought it would be cool to have healing powers.  There is so much suffering in the world and it would be amazing to be able to take it away with a touch.  But to keep myself from getting overloaded with healing requests I would have to give myself a super creepy name like "Uncle Happy Time" or "Bob The Girl".

---
OH MY GOSH! I love your answers!
Uncle Happy Time for sure XD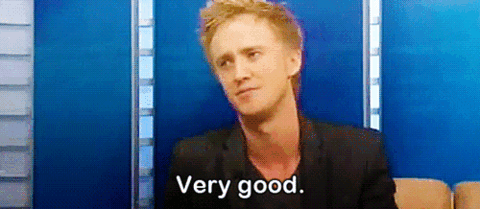 Also, The Walking Dead–Stanger Things–Game Of Thrones
You have good TV show tastes *Screen Five*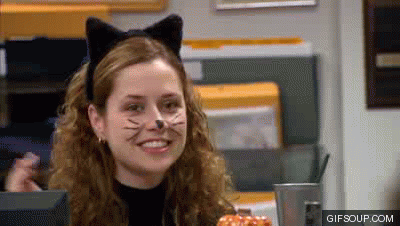 Hope you all enjoyed this awesome interview with Dallas Coryell!
Tomorrow's Interview:
KATIE KACVINSKY
HAPPY READING, LUVs!