Rating Score:
Author: M.C. Frank 
Genre: YA, Dystopia, futuristic 
Synopsis: 
A soldier is summoned to the North Pole,
days before the year changes, told to fix a great Clock for a celebration. He has no idea what to do.
A girl, hunted for the crime of being born, almost dies out on the ice. She is rescued by the last polar bear left alive.
A library waits for them both, a library built over a span of a hundred years, forgotten in the basement o …more
Review-
"There's only one way I can start this fire, and she's the match" best LINE. MY heart died when he said it. Because . . . come one.
I was lucky to receive e-copies of the first and second novel by the author M.C.Frank and truly am grateful for being able to read such an amazing series and I CAN NOT wait for the 3rd installment to this amazing amazing amazing series.
There will be spoilers ahead, so be careful reading! ;P
Well, where do I start?
Once again, I adored EVERYTHING about this novel.
I was so happy to start book 1 and after I finished I wrote the review IMMEDIATELY because I wanted to share NO ORDINARY STAR to everyone.
This review is late only because I've been extremely busy but I loved book 2 just as much, if not more than book 1. There was more "action" and I mean that with multiple reasons that I won't explain.
How do I even write a review without spoilers? I feel like this book requires spoilers to even continue. The Third installment of the No Ordinary Star series comes out November 25th, 2017. I suggest reading these books before then so you can read it once it comes out *wink wink*
I do want to add that the covers are GORGEOUS, especially to b3, I might just love it more because of Felix and Astra. . . but either way 11/10 stars to all the covers.
I do hope that this will not be the LAST book from this series, I really enjoy Felix and Astra's bantering!
Felix without Astra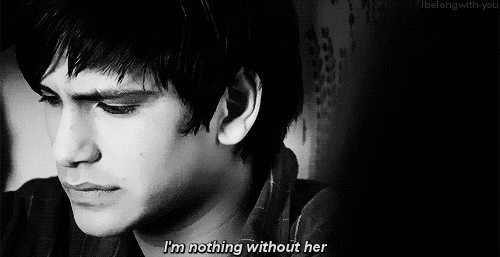 In No Plain Rebel part two of the NOS series, the match girl disappears, however she does not disappear from the tin soldiers head. Which I am happy about. I was really sad at that point when Astra just "disappeared" I wish she didn't and they just lived happily ever after in their ice shack with Ursa and the tiny fishes and the underground giant bunker with a library and a GAME ROOM! I mean, come one, It's like a hidden heaven for me. I would never leave. They wouldn't know where to find me cause underground is hidden. . . and nobody wants to be apart of the real world. Stay hidden people! MY BABIES ARE SAFE UNDERGROUND WITH THEIR BOXED FOODS AND ALL THE BOOKS AND OTHER ENTERTAINMENT!
This review mostly involves me rambling, I just want to make it clear the I wholeheartedly love and enjoy this book. Number one favorite series in 2017, I can't imagine what I would've done without reading it. I genuinely adore each and every sentence, character, cover, title, EVERYTHING. I know I say I love a lot of books, but seriously… this is a book everyone should be reading.
I was excited to see karim again, he was pretty cool. Kinda after I found out what he did I kind of hated him…but then I got over it because he's basically a brainwashed robot who does exactly what he's told. I just hope that everyone 'wakes up' and sees the world as it was and how it should be with actually FEELING LOVE AND EMOTIONS.
lastly, the cliffhangers are cruel. They make you happy, sad, emotionally unstable where for ten minutes you stare at a wall wondering what to do with your life and if Felix and Astra are going to live happily ever after in the little cabin where it's safe and the world can't hurt them. Where family ties are there but can't hurt you! I swear, nothing bad better happen to them *CRIES* I love them. And just want them to be happy.
The song I chose to go with No Plain Rebel:
Let Her Go by Passenger. 
I hope you all enjoyed this crazy review XD
HAPPY READING, LUVs