Hello, Luvs!
Today I am interviewing M.C. Frank's character Felix from the 'No Ordinary Star' series!
I adoreeed this book I read book 1 and 2 in two days. I have a review up for both
If you would like to see the other amazing authors/characters who participated in this little event go to the features: special events page —> here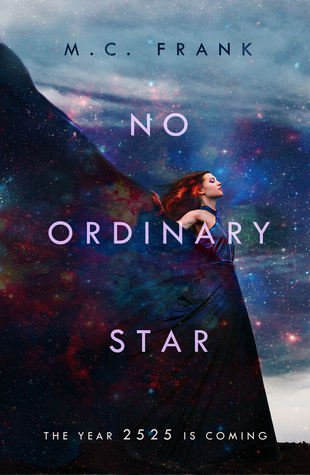 Title: No Ordinary Star
Pub Date: Nov 25th
Synopsis:
A soldier is summoned to the North Pole,
days before the year changes, told to fix the great Clock for a celebration. He has no idea what to do.
A girl, hunted for the crime of being born, almost dies out on the ice. She is rescued by the last polar bear left alive.
A library waits for them both, a library built over a span of a hundred years, forgotten in the basement of …more
---
Name: Felix
Series: No Ordinary Star
1- what is it like being a Soldier? 
It's hard, but it's the only life I've known.
2- what is the best word you can use to describe the Box? 
Torture.
3- Favorite meal? 
Anything that keeps me alive, I have no preference.
4- Snow or Sand? 
I hate sand, so snow all the way.
5- Your first thought on Ursa? 
Really white!
6- A favorite memory as a child or now? 
I don't have any good memories from my childhood, so I don't think back on it at all.
---
Thank you SO much for letting me interview the one and only Felix! Hopefully, we can have more of your characters soon! 😉
Have you read NO ORDINARY STAR? or even LOSE ME?
Also! the NOS covers! Can't get enough of those! But I'm that way with a few of the authors I've interviewed (Including the Amazing K.M. Robinson! I love her covers!)
I obsess over these covers way too much!
We have 3 more authors this week!
Tomorrow I am interviewing Kim Zarins and her character Jeff Chaucer
HAPPY READING, LUVs!